You can make fast and easy curtains for staging.
Got naked windows to dress? Looking for a frugal way to change the curtains in your home?
Hop on over to
Clean Smart Simple Style
blog where I am today's guest poster.
When Alexis asked me
to guest post, I decided to write about economical approaches to window treatments. How windows are treated in the home for sale is crucial because they let in light, show off a view, soften the hard edges of a room, set the style, and make a space seem more comfy.
But dressing them can cost a pretty penny. So, I gathered all my money-saving window ideas in one place. And sent it over to Alexis!
When you're a reader
of
Clean Smart Simple Style
, you learn a zillion ways to declutter, clean and organize. Alexis writes about closets, cabinets, desks and paperwork, but she also writes about your brain, your schedule, and your style. Be prepared to be stay awhile, and be motivated and informed. There's a heap of help in those archives.
This week, she let me add my observations about --
Which window treatment styles are the thriftiest,
Where to buy fabric, mounting hardware and supplies, and
How to use alternative materials to save money.
Lately, I've been spending
an inordinate amount of time thinking and writing about window treatments. Reason: I've written a second
ebook
, this one about window treatments for staging your home.
The window treatments ebook
I wrote focuses entirely on no-sew treatments. You won't want to miss this ebook, even if your home is not on the market.
Here are some highlights:
How to make luscious draperies from blankets that no one would ever suspect are a DIY project.
How to choose the right mounting hardware and rings for a million dollar look on a dime.
Making curtains from plastic tablecloths (Don't laugh. They're gorgeous!)
Two quick mini-blind makeovers that anyone can do and that pack a wallop of style.
New tricks using bedsheets for draperies and curtains that give any space an upscale look.
Tips for imitating the latest window treatment styles so your home looks up-to-date.
How windows in the staged home should look, and how to get that look on a shoestring.
All the super-simple alternative methods to sewing. There's more than one or two!
No-sew shortcuts to hemming that I've learned over the 50-plus years I've been sewing.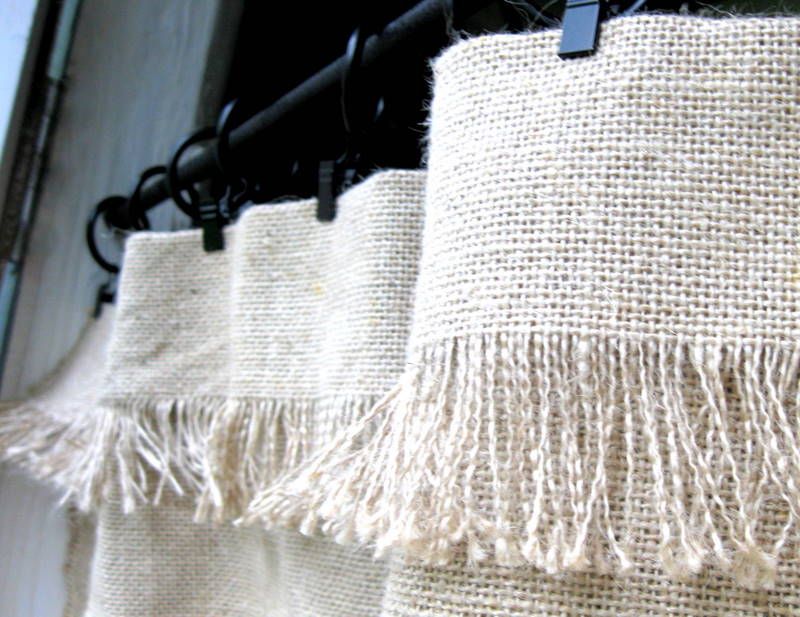 Many of today's casual styles are perfect for DIY no-sew window staging.