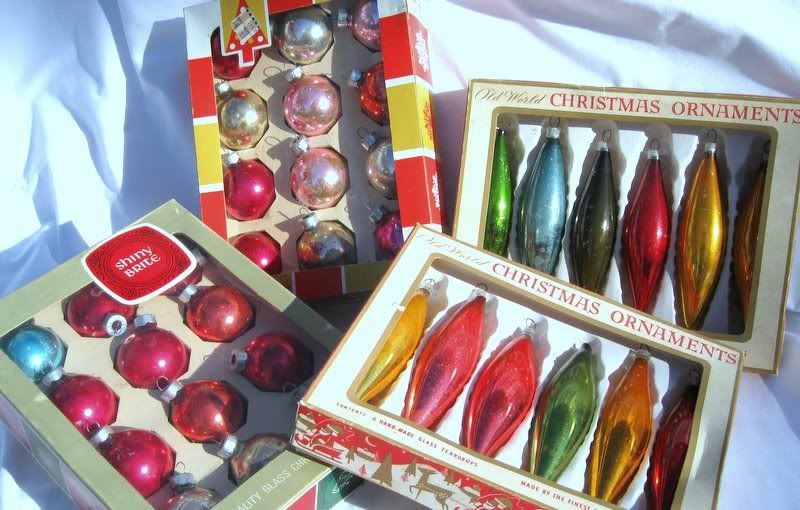 I am giving away four boxes of Christmas ornaments perfect for decorating in shabby chic style. You can win these just by commenting on this post before the end of the day next Monday, December 13. I will mail them directly and immediately to you. Yes, you! So comment now, telling me how you would use these vintage decorations.
I was helping a friend get her home ready for market this week. We decided against a large Christmas tree. Rather than sell these on ebay, she gave them to me to give to you. As I
mentioned once before
, Mr. Lucky would not be happy surrounded by shabby chic, so my loss is your gain.
There are four boxes. Two boxes each have a dozen 1 3/4-inch globes. Two boxes have six hand made, teardrop ornaments, each about 5 inches long. Each glass (no plastic here) ornament is unique, and you can see that they are hand made. The round ones are American made Shiny Brite, and the teardrops are "Made by the finest craftsmen of Europe," it says here on the boxes. All the original hanging loops are there, except for two tear drop loops.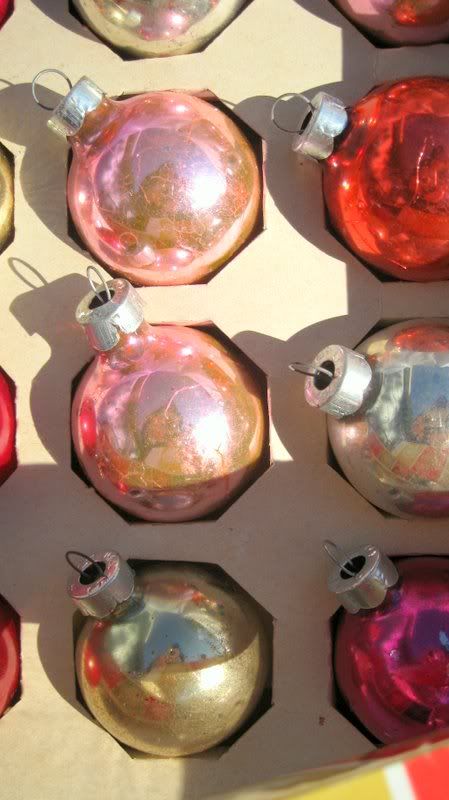 I hope you can see from the photographs that the colors are beautiful -- mostly pinks, golds, and reds, but also a few blues and greens.
Would you hang these on a tree? Nestle them in a wreath? Pile them in a bowl? Lay them on the mantel? Cluster them in a centerpiece? You can even sell them on ebay. A random number generator will determine the winner.
If you have a blog and you mention this giveaway on your blog, I will enter your comment twice to double your chance of winning. You will will need to email me, PinkOveralls(at)DIYHomeStagingTips.com, to let me know that you have told your readers about the giveaway, giving me a link to your mention.
I hope everyone who loves holiday decorating (and who doesn't?) will comment and tell all your shabby chic friends about my giveaway. I want these babies to have a happy home for the holidays. They would make a welcome gift to the friend who loves the soft colors and old world charm of old style decorations. Giveaway open to continental U.S. residents only, please.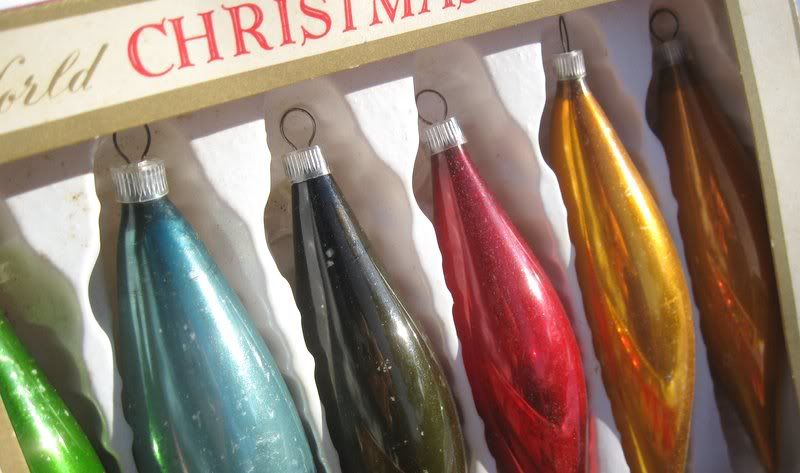 Good luck to all of you. If you stage or decorate vintage style, you'll be happy to have these shabby chic Christmas ornaments in your collection.